^
ISOFIX installation for Jade and Rock
Dlaczego warto wybrać ten produkt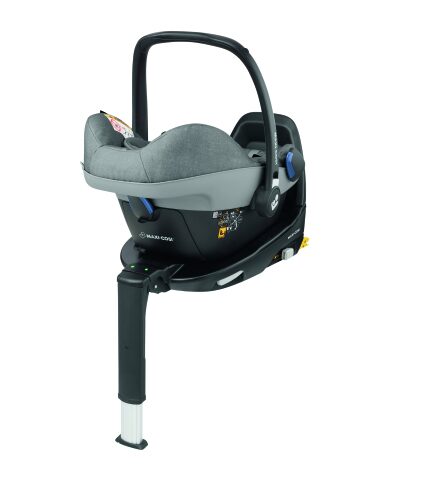 Bezpieczeństwo i-Size
Zgodny z najnowszą normą i-Size (R129)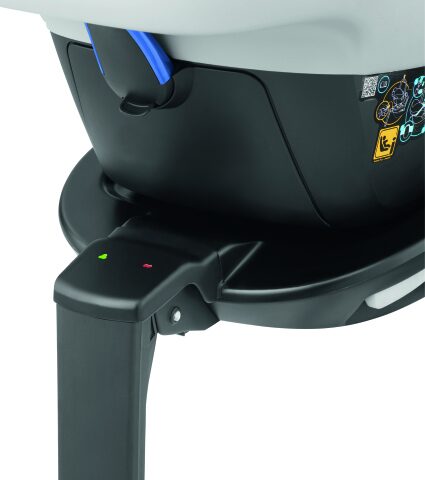 Sygnalizacja ostrzegawcza
Sygnalizacja świetlna potwierdza prawidłowy montaż minimalizując ryzyko popełnienia błędu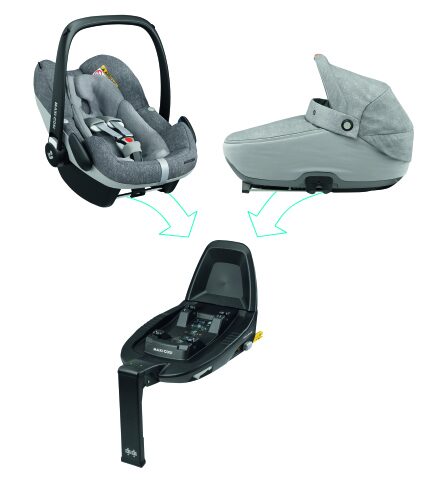 Łatwe wpinanie
Bardzo łatwe wpinanie gondoli Jade systemem slide-and-go oraz fotelika Pebble Plus systemem click-and-go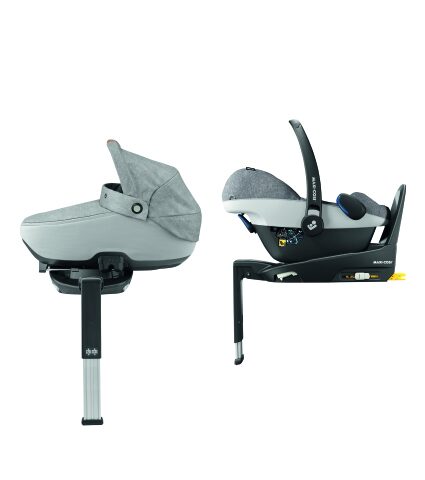 Tyłem i poprzecznie do kierunku jazdy
Zapewnia bezpieczną podróż tyłem (Pebble Plus) oraz poprzecznie (Jade) do kierunku jazdy, spełniając najnowszą normę R129
Opis produktu
BabyFix proponuje bezpieczną podróż w połączeniu z gondolą Jade oraz fotelikami Pebble Plus lub Rock. Oba foteliki są zgodne z normą R129 (i-Size) i oferują najwyższy poziom bezpieczeństwa. Baza montowana na ISOFIX z możliwością sprawnego wpinania gondoli za pomocą systemu slide-and-go oraz fotelika za pomocą systemu click-and-go oferuje optymalną łatwość użytkowania. Dodatkowo, wskaźnik koloru potwierdza prawidłową instalację.
Installation
These days, more and more European cars have ISOFIX. So there is a big chance yours has it as well. Our Maxi-Cosi BabyFix easily attaches to your car's ISOFIX anchor points. Follow our user manual to learn more about a proper ISOFIX installation.
Once installed, you can leave the BabyFix in the car. This way, every time you need to get in and out, the baby car seat Rock can be snapped onto the base with a simple "click", or the safety carrycot Jade can be snapped with a simple "slide". Visual indicators on the base notify you when your Maxi-Cosi car seat or safety carrycot is correctly fitted, and you are ready to "go".
The BabyFix can be combined with the Jade safety carrycot or Rock car seat.
Safety
At Maxi-Cosi we have carried over 50 million babies home from the hospital. To offer your baby ongoing best-in-class protection, our car seats and bases undergo extensive testing for safety and ease of use.
As a manufacturer, we recommend using an ISOFIX base to facilitate your baby car seat's installation, and reduce the risk of doing it wrong. Maxi-Cosi's BabyFix provides the perfect anchorage for Jade and Rock.
ISOFIX installation for Jade and Rock
We make things that work for real families. Our Maxi-Cosi BabyFix has been designed for you, as a parent, to have an easy time installing your baby car seat or safety carrycot. This way you don't have to worry about doing it wrong.
The Maxi-Cosi BabyFix has been constructed to fit our baby car seat Rock, and safety carrycot Jade, offering both a Click & Go and Slide & Go installation.
Additionally, BabyFix complies with the latest European i-Size safety standard for car seats, thereby offering a state-of-the-art safety performance.
Podziel się swoimi doświadczeniami związanymi z Maxi-Cosi #myMaxiCosi