^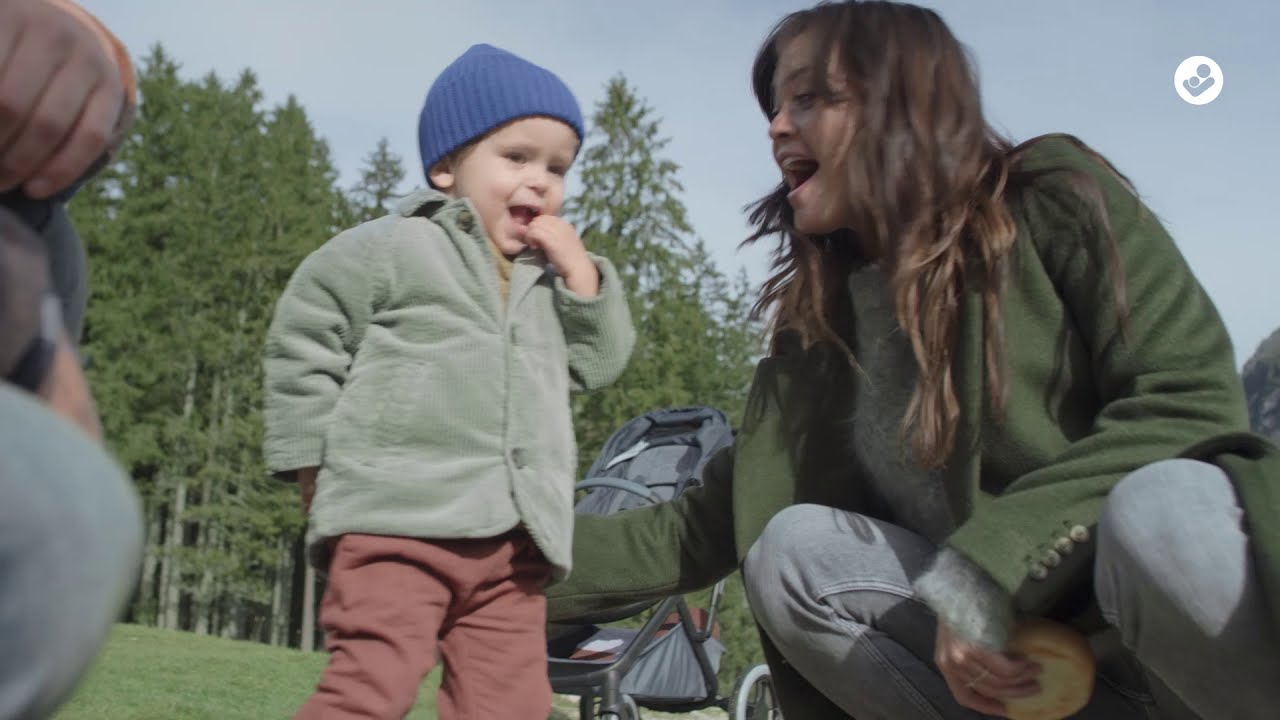 Dlaczego warto wybrać ten produkt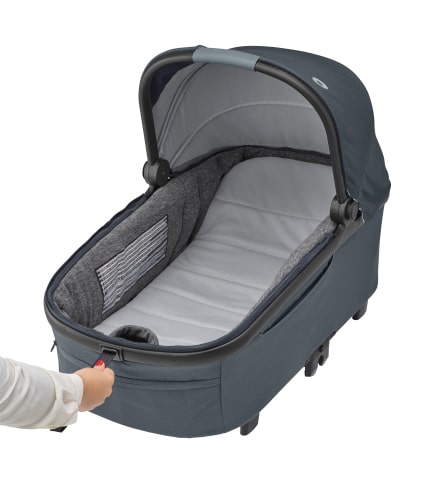 Funkcja relaksu dla pochylonej pozycji
Gondola Oria XXL ma funkcję relaksu, która pozwala unieść nieco główkę dziecka, aby miało lepszy widok z gondoli.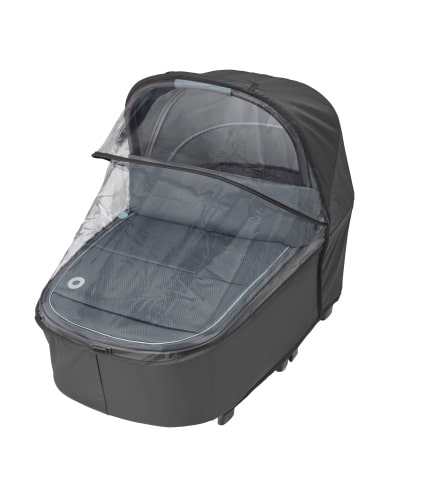 Pokrowiec przeciwdeszczowy i daszek w zestawie
Wszystko, czego potrzebujesz poza domem – w tym pokrowiec przeciwdeszczowy i daszek przeciwsłoneczny – jest w zasięgu ręki w jednej z licznych kieszeni gondoli.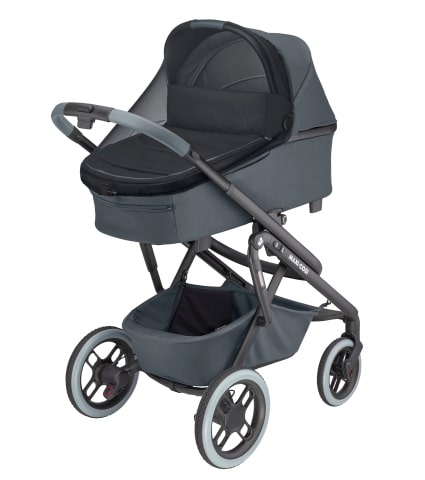 Osłona dla komfortu snu
Osłona chroni dziecko przed czynnikami atmosferycznymi i męczącymi owadami, aby mogło zawsze drzemać w spokoju.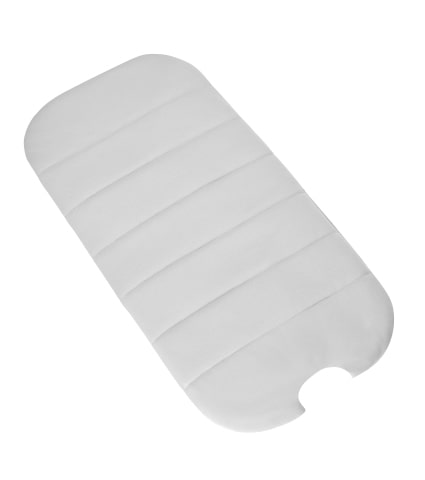 Przestronna XXL gondola
Maxi-Cosi Oria XXL to obszerna gondola odpowiednia do mniej więcej 9. miesiąca życia.
Opis produktu
The Maxi-Cosi Oria XXL is our biggest carrycot yet, which can be used from birth up to 9 months. Next to being big in size, it is also big in comfort. The ultra-padded mattress keeps them comfortable at all times. And the relax function gives curious minds that extra angle to look around. Sunshine or rain? The Oria XXL has got your baby covered with a big canopy, an integrated nap keeper and a rain cover. For parents' comfort the Oria XXL has practical pockets to store your belongings and with 4,4kg, this carrycot is one of the lightest on the market.
Zobacz w akcji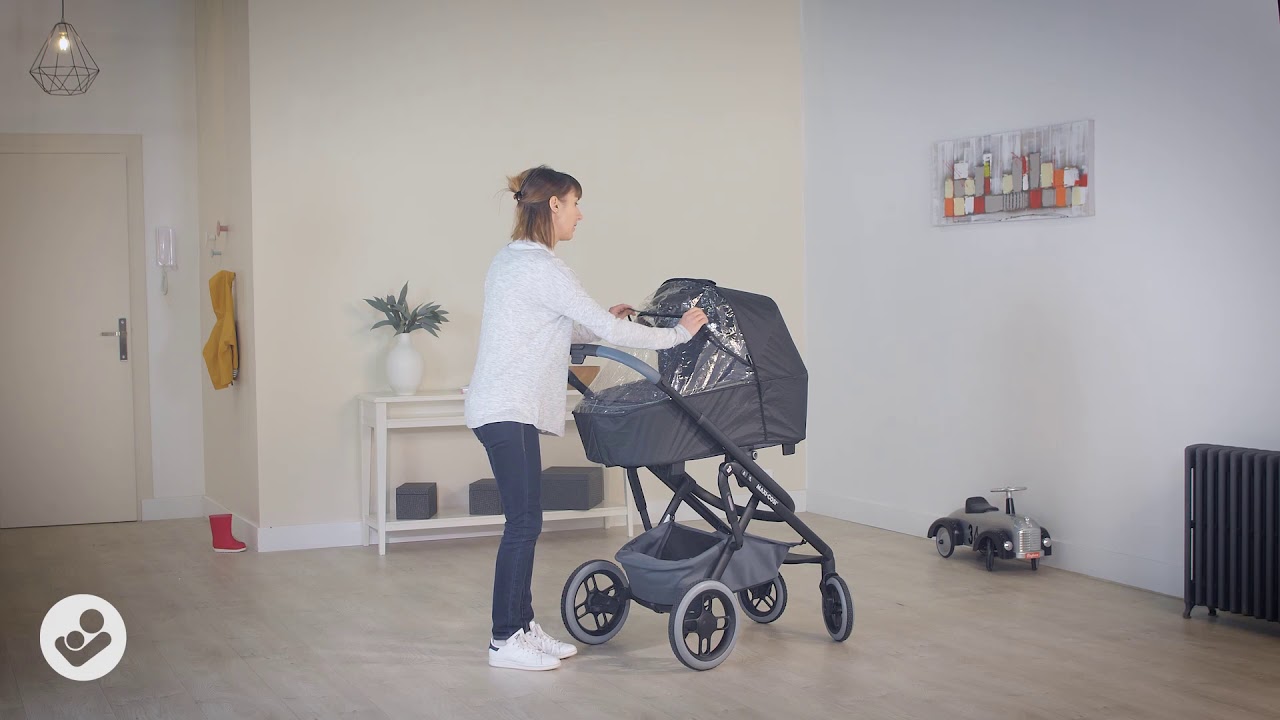 Podziel się swoimi doświadczeniami związanymi z Maxi-Cosi #myMaxiCosi