^
Ultra lekka i łatwa w manewrowaniu spacerówka
Dlaczego warto wybrać ten produkt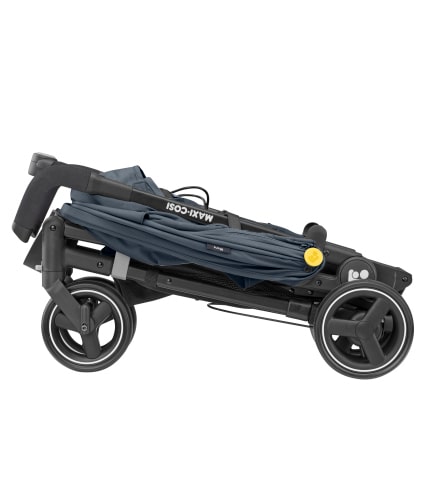 Superkompaktowy rozmiar po złożeniu
Mara od Maxi-Cosi to zupełnie nowy poziom ergonomii i kompaktowości oraz możliwość składania wózka jedną ręką.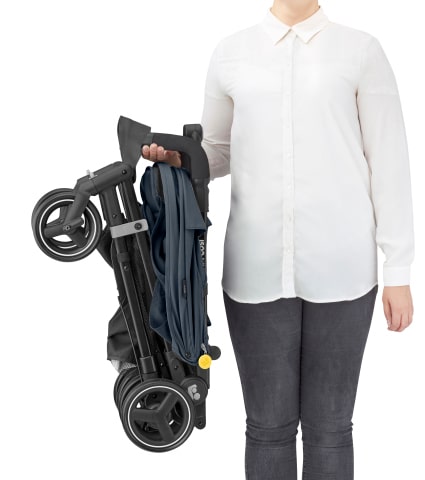 Prowadzenie wózka jedną ręką
Wózkiem można manewrować jedną ręką, podczas gdy drugą możesz trzymać za rączkę Twojego maluszka.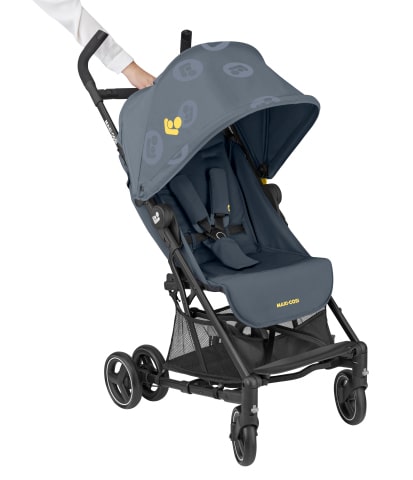 Lekka konstrukcja
Przy masie 6,7 kg możesz z łatwością wnieść Marę po schodach bez poczucia, że dźwigasz ciężary na siłowni.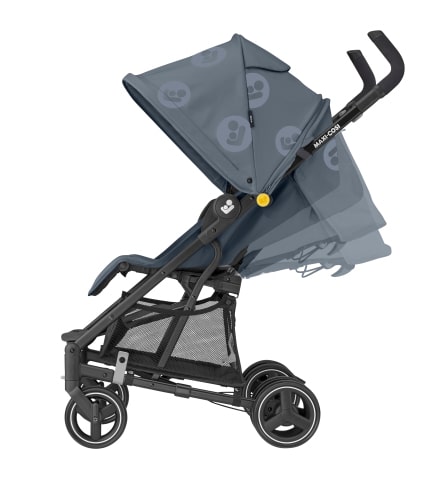 3 pozycje pochylenia oparcia
Odchyl oparcie lub rozłóż je do pozycji zupełnie płaskiej i pozwól zatopić się Twojemu maluszkowi w spokojnej drzemce.
Opis produktu
Maxi-Cosi Mara to wózek spacerowy o 40% bardziej kompaktowy niż konkurencyjne wózki na rynku, który może być używany od urodzenia aż do czasu, gdy dziecko osiągnie 22 kg. Wózek Mara jest łatwy do manewrowaniu jedną ręką i można go łatwo przenosić za pomocą paska na ramię. Niezwykle kompaktowy po złożeniu i lekki (6,7 kg) Mara jest idealnym towarzyszem dla starszych dzieci, które wciąż miewają drzemkę w ciągu dnia,
Buggy
The Mara's ultra-compact design takes compactness to the next level, meaning you can take your baby and buggy anywhere you'd like to go.
Our Maxi-Cosi Mara buggy perfectly fits any urban lifestyle, thanks to its lightweight design, easy one-hand manoeuvrability and one-hand fold. Easily lift the Mara up and down the stairs, manoeuvre through the vibrant streets with just one hand or carry along without feeling like you've been to the gym.
Comfort
At Maxi-Cosi your little one's comfort is our highest priority. That is why, as manufacturer, we designed a pushchair that provides the utmost comfort. Does your little one need a rest while you're out? With its three comfortable recline positions, our Mara buggy ensures a comfortable journey. Your little one can lean back or completely lie-flat, and dream away while you soak it all in.
Squeezing more out of every day
Maxi-Cosi Mara is the perfect buggy for an on-the-go lifestyle. From the train to the car, and back home again, the Maxi-Cosi buggy comes along on any trip. Its ultra-compact, lightweight design and one-hand maneuverability, allow you to squeeze more out of every day.
Need a little rest while you're out? Recline our Mara so your little one can lean back or completely lie-flat, for sweet dreams on-the-go.
Zobacz w akcji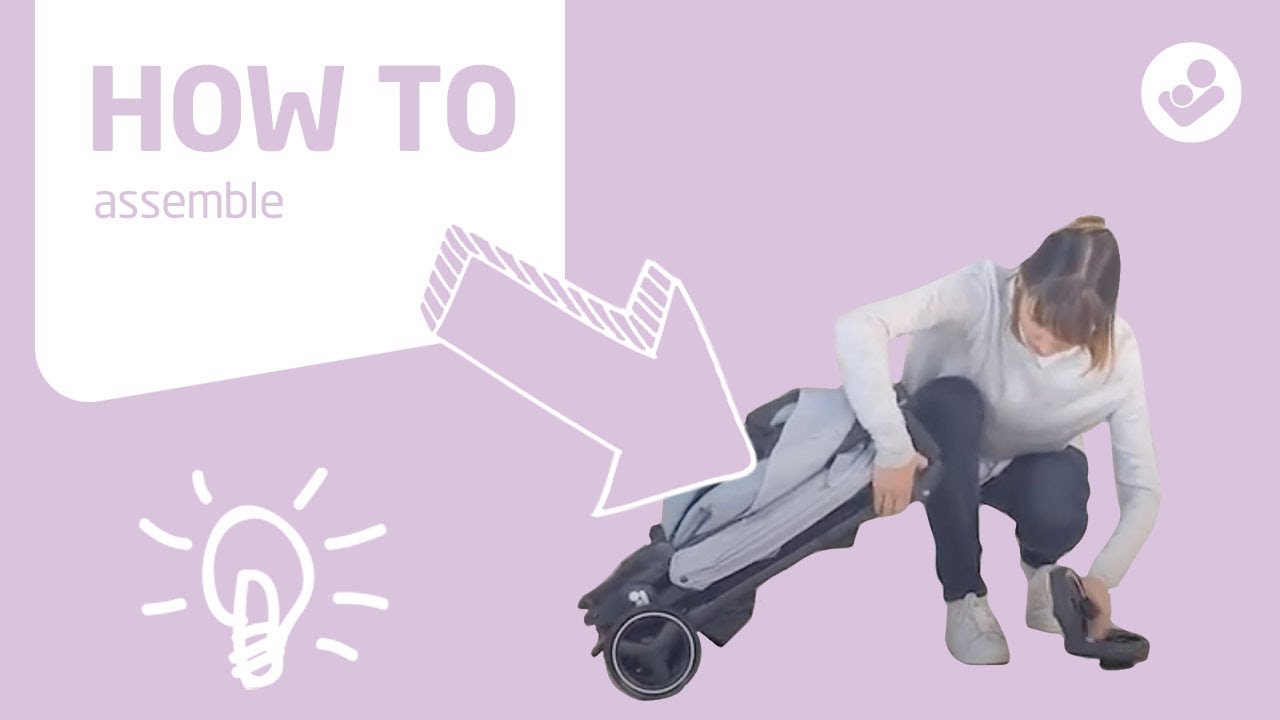 Podziel się swoimi doświadczeniami związanymi z Maxi-Cosi #myMaxiCosi
Porównaj Mara z innymi modelami